Rugged Hells Canyon Recreation Area

Contrary to its name, Hells Canyon Recreation Area (HCNRA) is paradise on earth.  This canyon is the deepest river gorge on the North American continent.  The Hells Canyon Scenic Byway is a wonderful route to travel through this beautiful country.  Popular view points include the Hells Canyon Overlook and Hat Point Look Out - a road trip from Imnaha.
The HCNRA accounts for 252,488 acres of spectacular landscapes waiting to be explored by outdoor enthusiasts.  This land is vast with vistas of endless views and wildlife sightings, snow-capped jagged mountain peaks, world-class whitewater rafting rivers, and rugged wide open canyonlands.  The breathtaking vistas of Hells Canyon can't help but provide amazing solitude.
This rugged canyon is a remnant of the last ice age, and was formed by the flowing waters of the Snake River.  Hells Canyon plunges more than a mile below Oregon's west rim, and 8,000 feet below snowcapped He Devil Peak of Idaho's Seven Devils Mountains. Another gem of the HCNRA is the Hells Canyon Wilderness.  This wilderness encompasses 35 percent of the HCNRA at 133,170 acres in Oregon.
Huge elevation differences may account for why the canyon is one of the most biologically diverse areas of the region; for both vegetation and wildlife.  These canyonlands are characterized by dry, rocky, barren, steep slopes.  The two scenic drives to view Hells Canyon are the Hat Point Lookout and the Hells Canyon Overlook.
The extensive trail system in the HCNRA (Oregon) supports approximately 600 miles of trails with stunning views as they traverse across major drainages, following long ridge tops and contouring grasslands on mid-slope benches.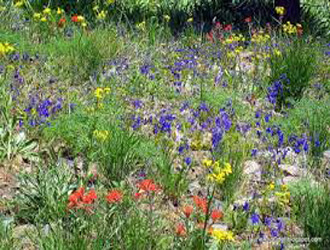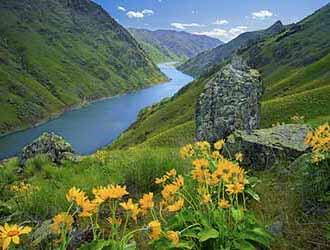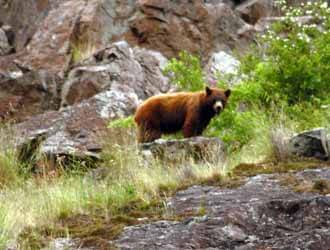 For hiking and camping information in the Hells Canyon Recreation Area, click on icon: