Agritourism, Fresh From the Farm & Ranch!

Whether you have visited Wallowa County or are lucky enough to live here, you know how special it is!  Upon your visit you inevitably came across local artisans, craftspeople, musicians, or other "makers" who were selling their wares at the farmers' market or a shop in town, or performing at a festival, restaurant, or bar. The chamber invites you to visit Genuine Wallowa County for our locally made products.
Part of the beauty of Wallowa County is the rich agricultural heritage which is still a vibrant part of community life today. Visitors can sample this heritage by enjoying local food and drink, lodging as guests at a farm or ranch, joining a tour, or experiencing a local rodeo or fair.
If food is high on your list, you can find local produce, beer, spirits and meat at restaurants, in retail stores, at farmers markets and farm stands. If you're not sure what's local, just ask, then dig in and enjoy the flavor.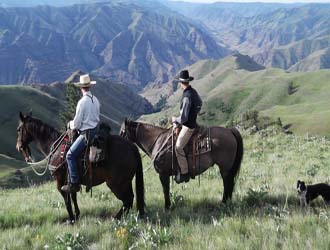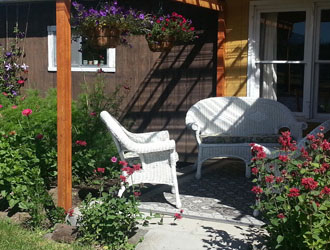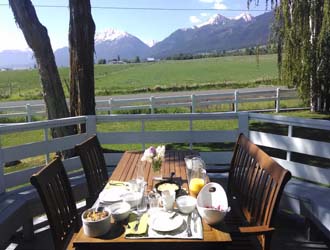 Lodging in cabins and guest rooms is offered at a growing number of farms and ranches, where visitors can enjoy being in the midst of farm activities and taste the bounty of summer gardens and farm fresh eggs.
Learn about farming and ranching today and in the past by joining an outing, visiting the local tractor museum, or whooping it up at a rodeo, Mule Days or the county fair.
Throughout the year, farm and ranch culture crops up in music, writing, history and art events of the Wallowas.  Some of the most interesting and memorable experiences can be had by joining local audiences at performances, lectures, special exhibits and old time dances.
Contact our local nonprofit organizations and find out what type of local heritage connections might be in store for you during your visit to Wallowa County.